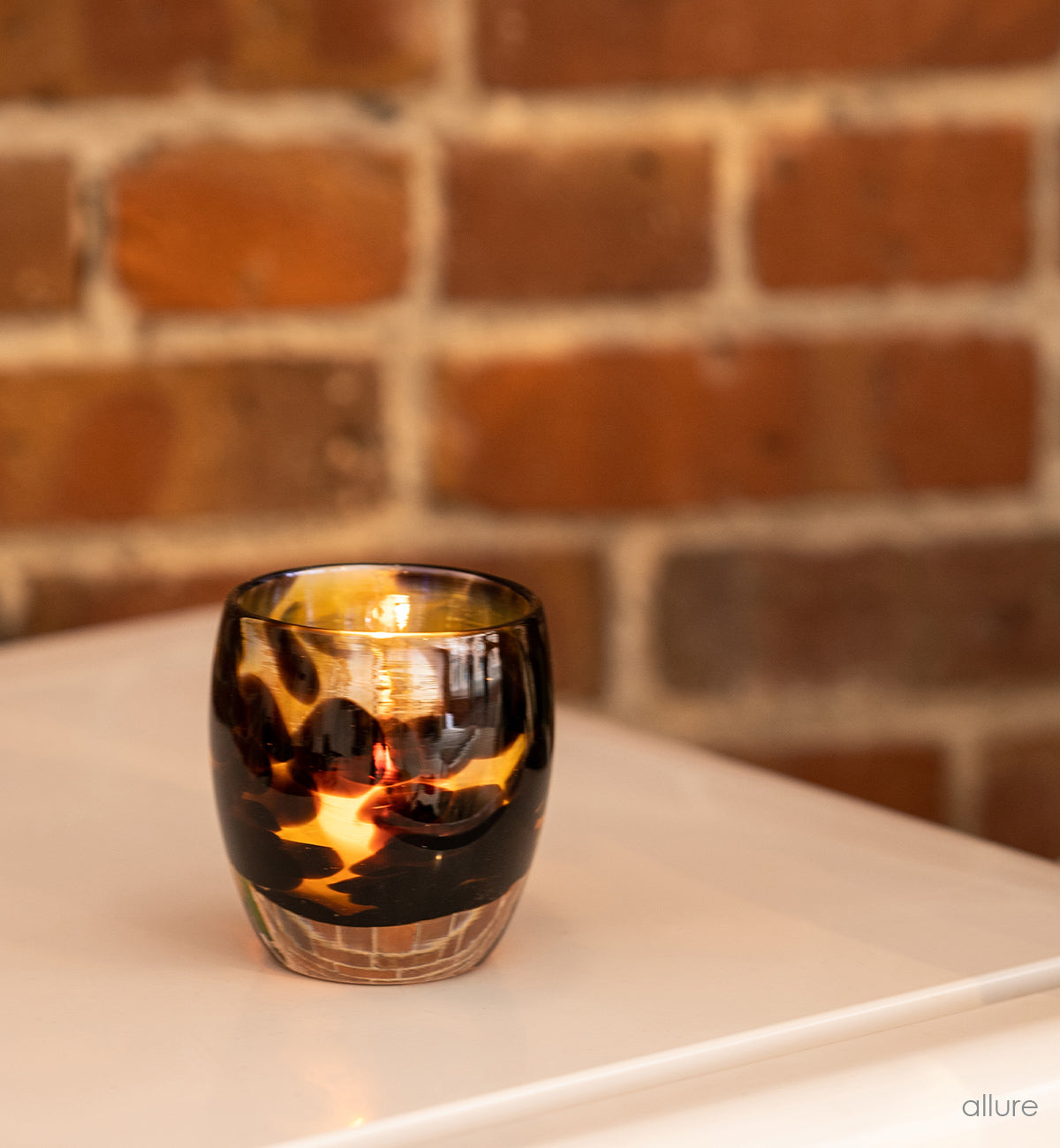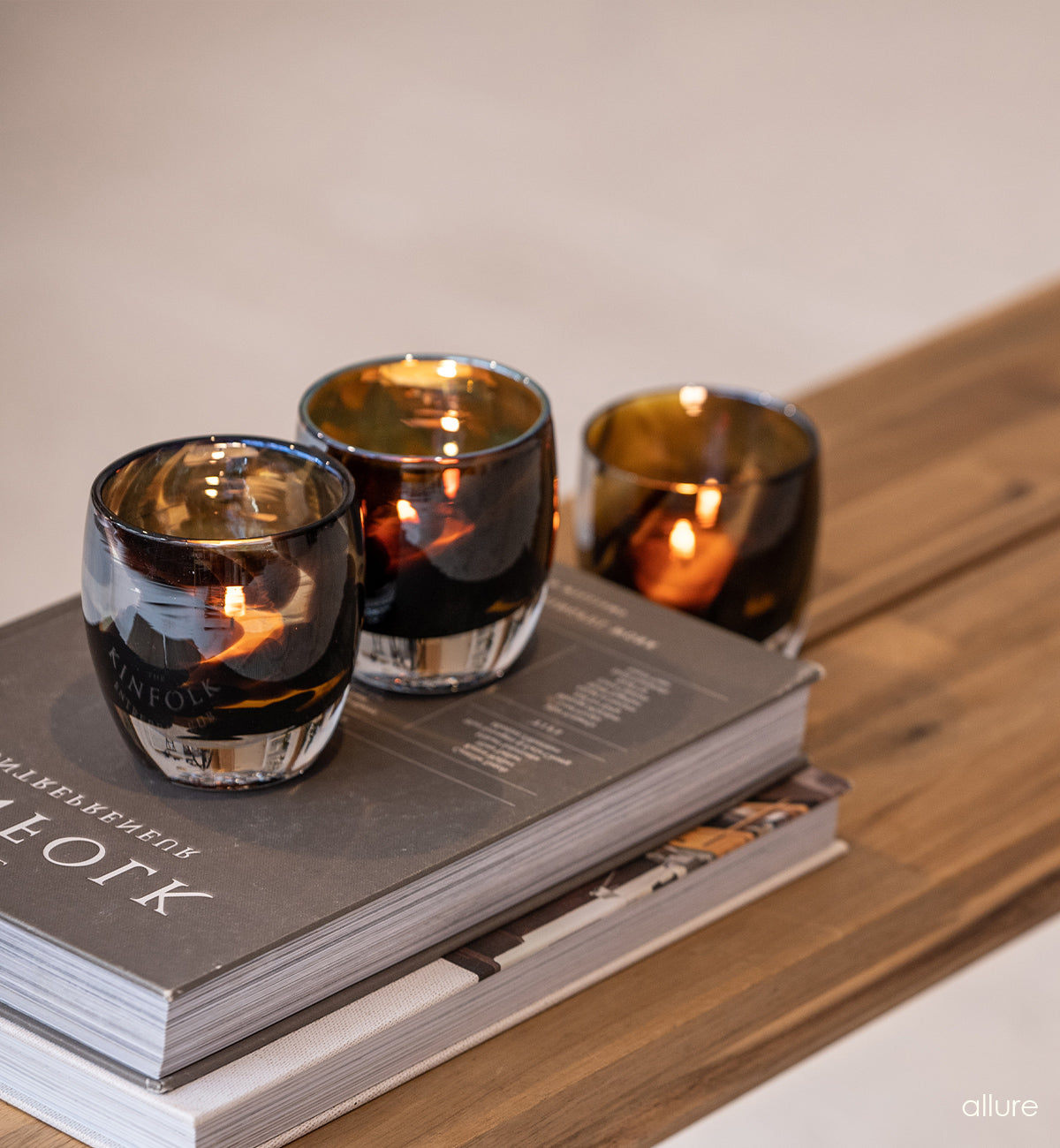 allure
the secret told in what's unsaid.
the smoldering glance, half-seen.
the allure of you, imagining
what no one else will ever get to see.
deep brown, gold and yellow hues collide to form a wavy lip on this beautiful glassybaby.
each glassybaby is hand-blown in our USA hot shops.
a team of up to six artisans work in unison to craft each unique glassybaby.
true color comes from solid glass color rods that produce opaque, translucent, or transparent glasses. 
for allumé glassybaby colors, we use our most advanced glassblowing techniques, with hand-made color bars or a multistep color bar process.
A personalized gift message that we will write by hand and send with your order.
A beeswax tea light candle made in Washington.
An elegant white box with a decorative bow and a circular cutout, which offers a delightful glimpse of the color inside.
A 2" circle card with the glassybaby's name and poem.
A glassybaby story card that shares the meaningful significance of the glassybaby.
This glassybaby is perfect for the following occasions, feelings and sentiments.
this glassybaby is a one-of-a-kind work of art, handcrafted in the USA. each glassybaby weighs about one pound and stands approximately 3.5" tall.
free
shipping

Free shipping on

orders $180+

Shop Pay Installments

Pay over time

in installments

customer service

Our support team is here
to answer your questions

secure payments

All payments are processed securely
allure
Sale price

$125.00
Regular price
(/)
glows well with
glassybaby
beach
Sale price

$60.00
glassybaby
soul
Sale price

$90.00
making the baby
every glassybaby is born in a dance of heat and light, with a team of skilled glassblowers collaborating with focus and love.
every glassybaby gives
when you give a glassybaby, you give more than beautiful color and light. you give hope and healing, for people, animals, and the planet.